Don Kulick, Research Director
Don Kulick is Distinguished University Professor of Anthropology at Uppsala University and head of the ENGAGING VULNERABILITY research program.
His research and writing cover a variety of topics and disciplines, including sociolinguistics, gender and sexuality studies, disability studies and queer theory. He has published on language socialization, language death, indigenous forms of Christianity, sex work and prostitution, reflexive epistemology, fat studies, and animal studies. He has conducted extensive anthropological fieldwork in Papua New Guinea, Brazil, and Scandinavia. He has received numerous grants and honors, including an NEH Fellowship, an A. W. Mellon Foundation Guest Professorship, and a Guggenheim Fellowship.
His books in English include A Death in the Rainforest: how a language and a way of life came to an end in Papua New Guinea (Algonquin, 209); Loneliness and Its Opposite: sex, disability and the ethics of engagement (Duke U Press, 2015, with Jens Rydström); Language and Sexuality (Cambridge U Press, 2003, with Deborah Cameron); Travesti: sex, gender and culture among Brazilian transgendered prostitutes (Chicago U Press, 1998); and Language Shift and Cultural Reproduction: socialization, self, and synchronism in a Papua New Guinean village (Cambridge U Press, 1992).
His work has been translated into eight languages, including French, Japanese, Portuguese and Turkish.
Sverker Finnström
Sverker Finnström is Associate Professor in Cultural Anthropology at Uppsala University.
Finnström has written on existential anthropology and war based on his long-term ethnographic engagement with in northern Uganda and connected places. He was the chair of the Swedish Anthropological Association from 2013 to 2015.
He has been developing an analytical framework that can advance the understanding of the global travels of war. Publications related to this focus include the award-winning monograph Living with Bad Surroundings (Duke U Press, 2008) and the anthology Virtual War and Magical Death (Duke U Press, 2013, with Neil L. Whitehead).
He charts vulnerability as a quality that is differentially distributed and examine what this mean in terms of ethical engagement and practical response. Finnström is also interested in theoretical approaches to vulnerability that can help complement wide-spread yet one-dimensional and damaging stories of suffering and loss.
Read more about Sverker Finnström
Maria Karlsson
Maria Karlsson is a Ph.D in Literary Studies and a senior lecturer in Rhetoric at the Department of Literature, Uppsala University.
Karlsson's research interests are narration, reading, popular culture/melodrama and last turn-of-the century writers. She has also been studying fan mail, loneliness, art scandals and Swedish crime fiction. Her works use perspectives of gender and intersectionality and she was for five years a researcher at The Centre for Gender Research, Uppsala University.
Karlsson's recent articles are centered on the thousands of letters from the public to the author Selma Lagerlöf (1858–1940). Within EV Karlsson is analyzing how the many help seekers in the letter collection use their vulnerability.
In addition and together with media researcher Mats Hyvönen (EV), Karlsson investigates the way vulnerability is used, framed and narrated in radio documentaries.
Karlsson also collaborates with Måns Wrange, artist and professor of art, Stockholm University. They examine provocative art as a target for politicians and – as art scandals – commercial media.
Read more about Maria Karlsson.
Sharon Rider, Deputy Research Director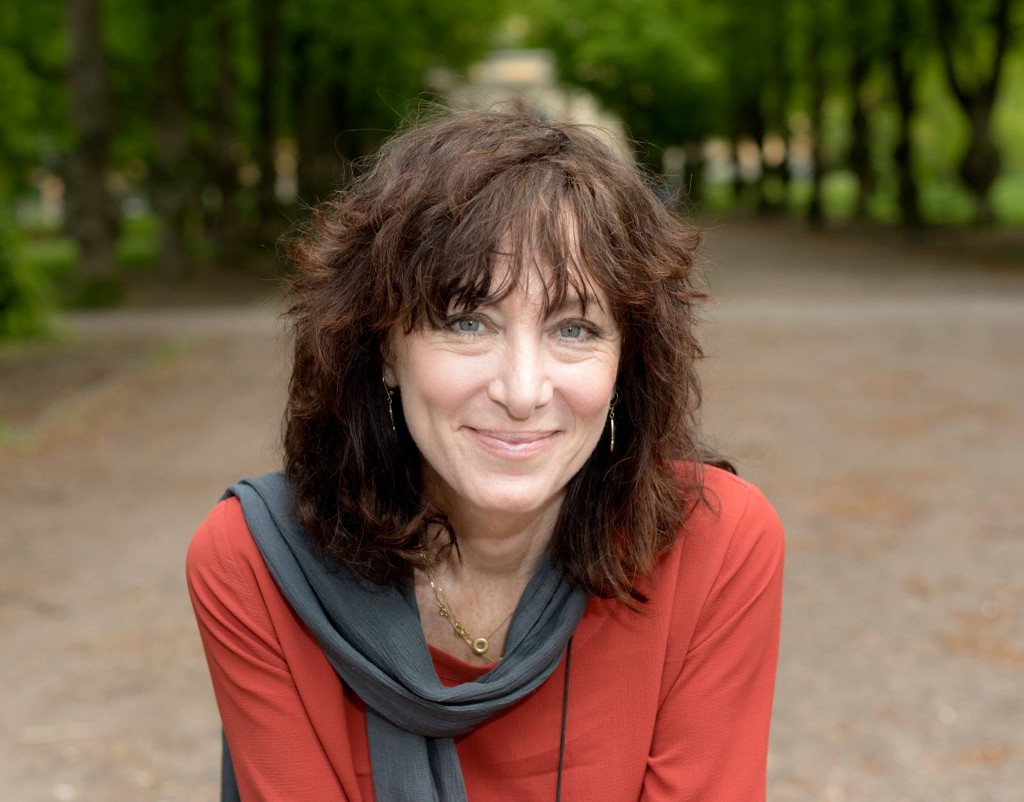 Sharon Rider is Professor in Logic and Metaphysics at Uppsala University and deputy research director of the ENGAGING VULNERABILITY research program.
Rider's work contributes to philosophical anthropology, broadly construed. Most recently, she has focused on social philosophy and the philosophy of education, for example, in Transformations in Research, Higher Education and the Academic Market: The Breakdown of Scientific Thought, eds. Sharon Rider, Ylva Hasselberg, Alexandra Waluszewski (Springer 2013). Rider is currently head of a project funded by the Swedish Research Council (VR, 2014-2016) concerning aims, ideals and values in education ("What should a Swede know?). She is series editor, together with Michael Peters, for Evaluating Education: Normative Systems and Institutional Practices (Springer).
Her work within the program centers around issues relating to autonomy and responsibility and the question of how these might be conceptualized in ways that do not rely on conventional notions of rational agency.