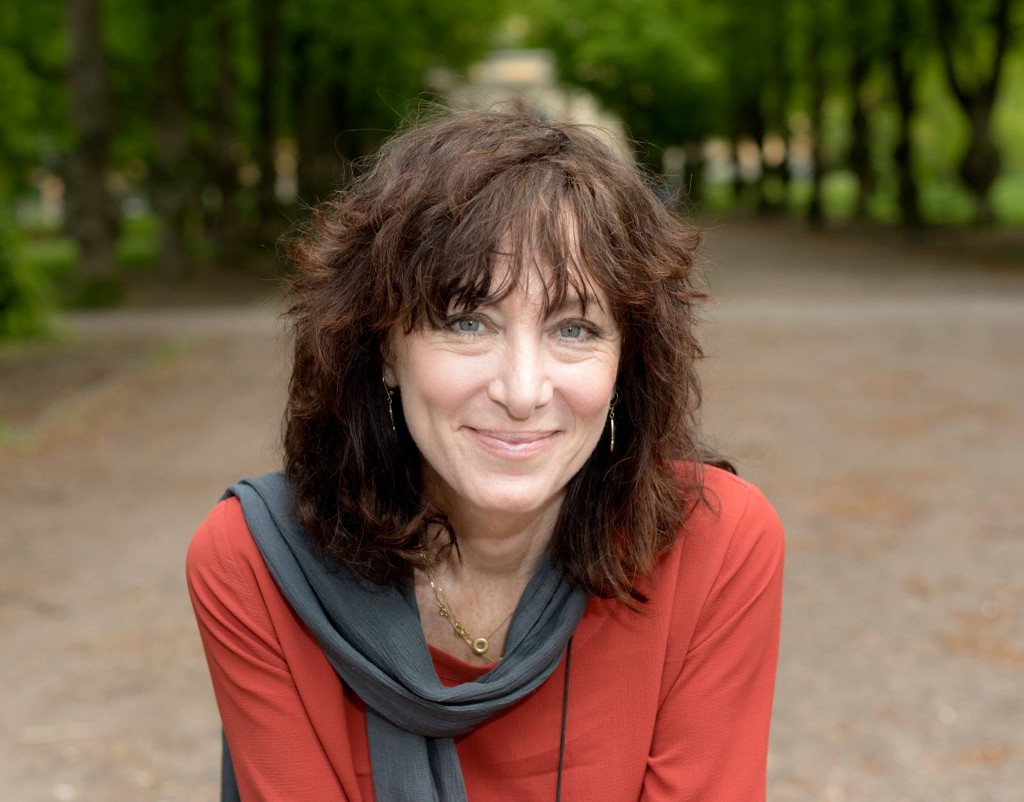 I was born and raised in New York City. I am Professor of Logic and Metaphysics at Uppsala University, where I was Vice Dean of the Faculty of Arts 2008-2014. I was honored with the Humtank Award (http://humtank.se/humtankpriset-2015-till-sharon-rider/) in 2015 for having "with acuity and courage defended education and academic activity from external controls, short-sighted demands for utility and quality assessment exercises that fail to capture their real value."
My main research interests are in 19thand 20th century European thought falling within the domain of philosophical anthropology, broadly understood.
My current focus on vulnerability has to do with how the conditions of possibility for thinking, understanding and learning such as real needs, practical utility, custom, and chance, are often misconceived as limitations and barriers, i.e. as obstructions to thinking. I want to show, on the contrary, how such conditions are often productive of what can count as "knowing" something, proving it, or understanding it.
I am working on a range of material that addresses this topic, including the tension between rural and urban conceptions of what people need to know and be able to do in order to achieve their human potential, and, related to this, the normative discourse that attempts to ameliorate the conditions of those on the periphery – mostly by re-framing those conditions according to the needs of the political and economic center.
My most recent publications reflect this focus on the possibilities and limitations of educational institutions and practices for cognitive agency. During the academic year 2018-2019, I delivered keynote addresses in Paris at Sciences Po for the Nordic Fields of Higher Education in International Comparison conference, in Budapest for the Registers of Philosophy series of the Hungarian Academy of Arts and Sciences, in London at the annual international Philosophy and Theory of Higher Education conference, and at the University of Tasmania as the James Martineau Memorial Lecturer. I have received a grant from the Swedish Foundation for the Humanities and Social Sciences for a sabbatical for the academic year 2019-2020 to complete work on a book-length treatment of these issues: The Very Idea of a University: A Philosophical Anthropology of Higher Education.
A Few Recent Publications
2022. Autonomy for Whom? Governance of What? The Rationality of Academic Freedom. In De Gennaro I., Hofmeister H., Lüfter R. (eds), Academic Freedom in the European Context. Cham: Palgrave Critical University Studies.
2021. The Corrosion of Academic Character. In: Mahon Á. (ed.) The Promise of the University. Debating Higher Education: Philosophical Perspectives, vol 10. Singapore: Springer.
2021. Fitting and Fudging: On the Folly of Trying to Define Post-Truth, in Analyse und Kritik, Vol. 43, Issue 2.
2020. Three Notions of the Global. In World Class Universities: A Contested Concept, eds. S. Rider, M. A. Peters, M. Hyvönen & T. Besley. Springer.
Current Projects Academic Year 2022
I am Deputy Director of the Centre for Higher Education and Research as Objects of study (HERO): https://www.idehist.uu.se/hero_en/
Contact information: sharon.rider@filosofi.uu.se
Selected publications:
The list below is only a representative selection. For more information, see the attached CV.
Monograph
2021
Sharon Rider, Den tveksamme bekännaren och andra essäer. Hedemora: Gidlund.
1998
Avoiding the Subject: A Critical Inquiry into Contemporary Theories of Subjectivity. Stockholm: Library of Theoria.
The pdf-file has been split into three parts to overcome file size upload limits: Part 1 | Part 2 | Part 3
Anthologies
| | | |
| --- | --- | --- |
| 2020 | | World Class Universities: A Contested Concept, eds. Sharon Rider, Michael A. Peters, Mats Hyvönen & Tina Besley. Springer. |
| 2018 | | Post-Truth, Fake News: Viral Modernity & Higher Education, eds. Michael A. Peters, Sharon Rider, Mats Hyvönen & Tina Besley, Singapore: Springer. |
| 2016 | | "Public Education" (section editor), Encyclopedia for the Philosophy and Theory of Education. Springer. |
| 2016– | | Series Editor (with Michael Peters), Evaluating Education: Normative Systems and Institutional Practices, Springer. |
| 2013 | | Transformations in Research, Higher Education and the Academic Market: The Breakdown of Scientific Thought, eds. Sharon Rider, Ylva Hasselberg and Alexandra Waluszewski. Dordrecht: Springer 2013. |
| 2008 | | Tankar: Tillägnade Sören Stenlund, eds. Sharon Rider, Niklas Forsberg and Pär Segerdahl. Uppsala Philosophical Studies 54. |
| 2007 | | Reclaim the science!: om vetenskapens avakademisering, eds. Sharon Rider and Anders Jörnesten. Hedemora: Gidlund. |
| 2006 | | Den moderna ensamheten, eds. Maria Karlsson and Sharon Rider. Eslöv: Brutus Östlings bokförlag Symposion. |
| 2006 | | The Idea of the History of Philosophy, guest editor (with Mats Persson), special volume of Lychnos. Swedish Yearbook for the History of Science and Ideas. |
Reports
Selection of articles (see CV for full bibliography, including other works and articles in Swedish)
2022
Demokratins villkor eller villkorad demokrati? Om omtvistade idéer som politiskt styrmedel. In Skör demokrati: Det öppna samhällets motkrafter i svensk offentlig debatt, kultur och forskning, eds. S. Widmalm & T. Persson. Lidingö: Fri tanke.
2022
Autonomy for Whom? Governance of What? The Rationality of Academic
Freedom. In De Gennaro I., Hofmeister H., Lüfter R. (eds), Academic Freedom in
the European Context. Cham: Palgrave Critical University Studies.
2022
Medice, Cura te Ipsum: On Hyperbole, Hubris and Hypocrisy in Public Discourse, Educational Philosophy and Theory, Jan. 2022.
2021
The Corrosion of Academic Character. In The Promise of the University. Debating Higher Education: Philosophical Perspectives, vol 10, ed. Á. Mahon. Singapore: Springer.
2021
Fitting and Fudging: On the Folly of Trying to Define Post-Truth, in Analyse und
Kritik, Vol. 43, Issue 2.
2021
OK boomer! On the need for better memes about the public sphere, Educational Philosophy and Theory, December 2021.
2021
Higher Education: Learning How to Pay Attention, in The University Becoming.
Perspectives from Philosophy and Social Theory, eds. S.E. Bengtsen, Sarah Robinson
and Wesley Shumar. Singapore: Springer.
2020
Three Notions of the Global. In World Class Universities: A Contested Concept, eds. S. Rider, M. A. Peters, M. Hyvönen & T. Besley. Springer. Read article
2020
Enchantment - Disenchantment-Re-Enchantment: Postdigital Relationships between Science, Philosophy, and Religion (with John Reader et al). Postdigit Science and Education 3, 934–965. Read article
2020
Certainty, uncertainty and trust: Notes on The Plague, Agora, June 2020. Philosophy of Education Society of Australasia (PESA).
2020
Going Public: Higher Education and the Democratization of Knowledge, in
Knowledge Socialism - The Rise of Peer Production: Collegiality, Collaboration and Collective Intelligence, eds. Michael A. Peters et al. Singapore: Springer.
2019
Modal Power, Self-Conscious Science, and the Critique of Epistemic Paternalism,
or How to Change your Mind: An Interview with Steve Fuller, in Disputatio.
Philosophical Research Bulletin, 8, no. 11, 2019.
2019
Unsettling Ideas and the Power of Style, in Registers of Philosophy Working Papers, 2019/4, Hungarian Academy of Arts and Sciences, Research Centre for the Humanities, Institute of Philosophy, Budapest.
2019
Cosmopolitanism Begins at Home, or Knowning One's Place, in Martha
Nussbaum: Ancient Philosophy, Civic Education and Liberal Humanism, eds. Anders Burman & Synne Myreböe. Huddinge: Södertörn University Press.
2019
How Global Thinking Works, in Island Magazine (Australia), vol. 157, June 2019.
2019
Review of Steve Fuller (2018), Post-Truth: Knowledge as a Power Game, in Postdigital Science and Education, 1, 256–264. Read the review
2018
The day after: education in the postmodernist fallout, in Educational Philosophy and Theory, Vol. 50, Issue 14.
2018
On Knowing How to Tell the Truth. In Post-Truth, Fake News: Viral Modernity & Higher Education, eds. M. A. Peters, S. Rider, M. Hyvönen & T. Besley. Singapore: Springer.
2017
Human Freedom and the Philosophical Attitude. In The Dilemma of Western Philosophy, eds. Michael A. Peters & Carl Mika. Oxon: Routledge.
Read article
2017
Truth, Democracy and the Mission of the University, in The Thinking University: A Philosophical Examination of Thought and Higher Education, Ron Barnett & Søren S.E. Bengtsen (eds) (Springer)
2017
Coercion by Necessity or Comprehensive Responsibility? Hannah Arendt on Vulnerability, Freedom and Education. In Phenomenology and the Primacy of the Political: Essays in Honor of Jacques Taminiaux, eds. Véronique Fóti & Pavlos Kontos. Springer International Publishing.
Read abstract
2017
Language and Mathematical Formation. In A Companion to Wittgenstein on Education: Pedagogical Investigations, eds. Michael A. Peters & Jeff Stickney. Springer Singapore.
Read abstract
2016
Science and speed addiction: the scholar's vocation in the age of efficiency. In Nordic Journal of Studies in Educational Policy. Volume 2016, issue 2-3: Special issue: Work and Life in Academia.
Read article
2015
Critical Theory as Metatheory of Education. Entry in the Encyclopedia for the Philosophy and Theory of Education. Springer.
Read excerpt
2014
The Very Idea of Higher Education: Vocation of Man or Vocational Training? In The Humboldtian Tradition, eds. Thomas Karlsohn, Peter Josephson & Johan Östling. Leiden: Brill.
Read article
2013
Higher Heteronomy: Thinking Through Higher Education. In Transformations in Research, Higher Education and the Academic Market: The Breakdown of Scientific Thought, eds. Sharon Rider, Ylva Hasselberg & Alexandra Waluszewski. Dordrecht: Springer.
Read article
2011
On Relativism and Relativity in the Human Sciences. In Making a Difference: Humanism and the Humanities, eds. Susanne Jansson & Niklas Forsberg. Stockholm: Thales.
Read article
2011
What is the state of critique today? In Eurozine
Read article
2009
The Future of the European University: Liberal Democracy or Authoritarian Capitalism? In Culture Unbound: Journal of Current Cultural Research, Vol. 1, 2009.
Read article
2008
On Philosophical Style (and Substance). In Tankar: Tillägnade Sören Stenlund, eds Sharon Rider, Niklas Forsberg & Pär Segerdahl. Uppsala Philosophical Studies 54.
Read article
2005
Where My Spade Turns: On Philosophy, Nihilism and the Ordinary. In The Recovery of Being: Philosophy, and Ordinary Experience, ed. Nalin Ranasinghe. Chicago: Augustine's Press.
Read article
2002
How Ordinary is Ordinary Experience? Language in Feminist Epistemology and Philosophy of Science. In The Practice of Language, eds. Martin Gustafsson & Lars Hertzberg. Dordrecht: Kluwer
Read excerpt