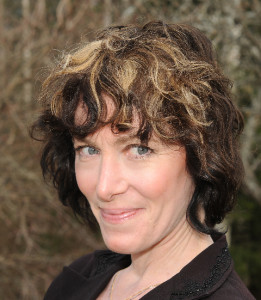 I was born and raised in New York City. I moved to Sweden in 1990 after studies in the US and Belgium. I am Professor of Logic and Metaphysics at Uppsala University, where I was Vice Dean of the Faculty of Arts 2008-2014.
I was honored with the Humtank Award (http://humtank.se/humtankpriset-2015-till-sharon-rider/) in 2015 for having "with acuity and courage defended education and academic activity from external controls, short-sighted demands for utility and quality assessment exercises that fail to capture their real value."
My main research interests are in 19th and 20th century European thought falling within the domain of philosophical anthropology, broadly understood. In recent years, I've been working on issues related to education, including themes such as the relationship between linguistic competence and mathematical reasoning, philosophical meditations on the idea of a university, and the cultural conditions of scientific thought. My current focus on vulnerability has to with how the conditions of possibility for thinking, understanding and learning are often misconceived as limitations and barriers.  Attempts at removing them thus can have the unhappy consequences of actually undermining rather than enhancing actual possibilities.
I am currently actively working on a range of topics related to the above, including the tension between rural and urban conceptions of what people need to know and be able to do in order to achieve their human potential, and, related to this, the normative discourse involved in the attempt to ameliorate the conditions of those on the "periphery" on the part of the political and economic centers.
I am continuing to work on my VR project, What Should a Swede Know?, which will be wrapped up in 2017.
Contact information: sharon.rider@filosofi.uu.se
Selected publications:
The list below is only a representative selection. For more information, see the attached CV.
Monograph
1998
Avoiding the Subject: A Critical Inquiry into Contemporary Theories of Subjectivity. Stockholm: Library of Theoria.
The pdf-file has been split into three parts to overcome file size upload limits: Part 1 | Part 2 | Part 3
Anthologies
| | | |
| --- | --- | --- |
| 2016 | | "Public Education" (section editor), Encyclopedia for the Philosophy and Theory of Education. Springer (in production). |
| 2016– | | Series Editor (with Michael Peters), Evaluating Education: Normative Systems and Institutional Practices, Springer. |
| 2013 | | Transformations in Research, Higher Education and the Academic Market: The Breakdown of Scientific Thought, eds. Sharon Rider, Ylva Hasselberg and Alexandra Waluszewski. Dordrecht: Springer 2013. |
| 2008 | | Tankar: Tillägnade Sören Stenlund, eds. Sharon Rider, Niklas Forsberg and Pär Segerdahl. Uppsala Philosophical Studies 54. |
| 2007 | | Reclaim the science!: om vetenskapens avakademisering, eds. Sharon Rider and Anders Jörnesten. Hedemora: Gidlund. |
| 2006 | | Den moderna ensamheten, eds. Maria Karlsson and Sharon Rider. Eslöv: Brutus Östlings bokförlag Symposion. |
| 2006 | | The Idea of the History of Philosophy, guest editor (with Mats Persson), special volume of Lychnos. Swedish Yearbook for the History of Science and Ideas. |
Reports
Articles
2016
The Vocation of the Scholar 2.0. In Nordic Journal of Studies in Educational Policy, Special issue on Life and Work in Academia (forthcoming).
2016
Coercion by Necessity or Comprehensive Responsibility? Hannah Arendt on Vulnerability, Freedom and Education. In Phenomenology and the Primacy of the Political. Essays in Honor of Jacques Taminiaux, eds. Véronique Fóti & Pavlos Kontos. Athens, Ohio: Ohio University Press (forthcoming).
2016
Language and Mathematical Formation. In A Companion to Wittgenstein on Education: Pedagogical Investigations, eds. Michael A. Peters & Jeff Stickney. Springer (forthcoming).
2016
Marknadstänkande präglar högre utbildning. In Respons, 1/2016.
Read article
2015
Human Freedom and the Philosophical Attitude. In Educational Philosophy and Theory, Vol 47/3.
Read abstract
2015
Critical Theory as Metatheory of Education. Entry in the Encyclopedia for the Philosophy and Theory of Education. Springer.
Read excerpt
2015
Crowding out Knowledge: Efficiency, Innovation and Higher Education. In The Global Financial Crisis and Educational Restructuring, eds Michael Peters, João M Paraskeva and Tina Besley. New York: Peter Lang Publishing Group, 235-248.
Read article
2014
The Very Idea of Higher Education: Vocation of Man or Vocational Training? In The Humboldtian Tradition, eds. Thomas Karlsohn, Peter Josephson & Johan Östling. Leiden: Brill.
Read article
2014
Philosophy, Globalization and the Future of the University: A Conversation between Sharon Rider and Michael A. Peters. In Encyclopedia of Educational Philosophy and Theory.
Read article
2014
In Response to Four Contexts for Philosophy of Education and its Relation to Economic Policy: Three Ideal Types. In Education, Philosophy and Political Economy, special issue of Knowledge Cultures, Vol 2/2.
Read abstract
2013
Higher Heteronomy: Thinking Through Higher Education. In Transformations in Research, Higher Education and the Academic Market: The Breakdown of Scientific Thought, eds. Sharon Rider, Ylva Hasselberg & Alexandra Waluszewski. Dordrecht: Springer.
Read article
2013
Introduction (with Ylva Hasselberg & Alexandra Waluszewski). In Transformations in Research, Higher Education and the Academic Market: The Breakdown of Scientific Thought, eds. Sharon Rider, Ylva Hasselberg & Alexandra Waluszewski. Dordrecht: Springer.
Read article
2013
Conclusion: On the Verge of Breakdown (with Ylva Hasselberg & Alexandra Waluszewski). In Transformations in Research, Higher Education and the Academic Market: The Breakdown of Scientific Thought, eds. Sharon Rider, Ylva Hasselberg & Alexandra Waluszewski. Dordrecht: Springer.
Read article
2013
Objectivity in the Human Sciences. In Encyclopedia of Sciences and Religions, eds. Anne Runehov& Lluis Oviedo. Dordrecht: Springer.
2011
On Relativism and Relativity in the Human Sciences. In Making a Difference: Humanism and the Humanities, eds. Susanne Jansson & Niklas Forsberg. Stockholm: Thales.
Read article
2011
What is the state of critique today? In Eurozine
Read article
2009
The Future of the European University: Liberal Democracy or Authoritarian Capitalism? In Culture Unbound: Journal of Current Cultural Research, Vol. 1, 2009.
Read article
2009
Kön och karaktär – några reflektioner om vetenskap. In Ikaros, 2/2009.
Read article
2009
Science Machines Making Futures (with Richard Langlais). In Use of Science and Technology in Business: Exploring the Impact of Using Activity for Systems, Innovations and People, eds. E. Baraldi, H. Håkansson, F.  Prenkert, A. Walusewski. Bingley, UK: Emerald.
2008
On Philosophical Style (and Substance). In Tankar: Tillägnade Sören Stenlund, eds Sharon Rider, Niklas Forsberg & Pär Segerdahl. Uppsala Philosophical Studies 54.
Read article
2008
Innovation's Debt. In Research Europe, 13 November 2008.
2008
Ivory Trade. In Research Europe, 4 September 2008.
2006
Reflections on the Discipline of Philosophy and its History. In Lychnos. Swedish Yearbook for the History of Ideas.
Read article
2005
Where My Spade Turns: On Philosophy, Nihilism and the Ordinary. In The Recovery of Being: Philosophy, and Ordinary Experience, ed. Nalin Ranasinghe. Chicago: Augustine's Press.
Read article
2004
On Explaining Ourselves (Scientifically): The Case of Language. In Lychnos. Swedish Yearbook for the History of Ideas
Read summary
2002
How Ordinary is Ordinary Experience? Language in Feminist Epistemology and Philosophy of Science. In The Practice of Language, eds. Martin Gustafsson & Lars Hertzberg. Dordrecht: Kluwer
Read excerpt