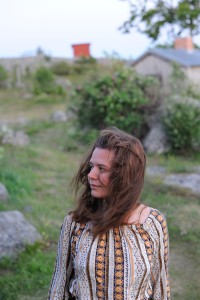 I am a research assistant at Engaging Vulnerability from August 2017 to January 2018. This is will be my final term within the Master Programme in the Humanities, specialization in Gender Research.
In June 2017 I published my MA-thesis on the experiences of sexual reorientation, more specific the experiences of transitioning from living as a heterosexual to live as a lesbian. My thesis focused on the narratives of 8 women whom I interview during 2016. The study shows, for example, that the women perceive themselves as freer within the lesbian relationship since they sense that the lesbian relationship does not have to confirm heteronormative expectations to the same extent as heterosexual relationships. 
I am interested in vulnerable narratives, sexuality, phenomenology, gender, queer, identity, orientations, time and space. 
Madeleine Eriksson
Forskningsassistent
ENGAGING VULNERABILITY
Uppsala universitet, Institutionen för kulturantropologi och etnologi
Box 631
751 26 Uppsala